Foundation Piling collect the first STM-20 in the UK
Soilmec start 2016 with the delivery of the very first STM-20 supplied into the UK.
The STM-20 is a truck mounted rig for large diameter rotary drilling, complete with a 4 x 7m locking kelly bar.  The 20t class rig was mounted on a Volvo 4×6 truck, and delivered in Foundation Piling livery.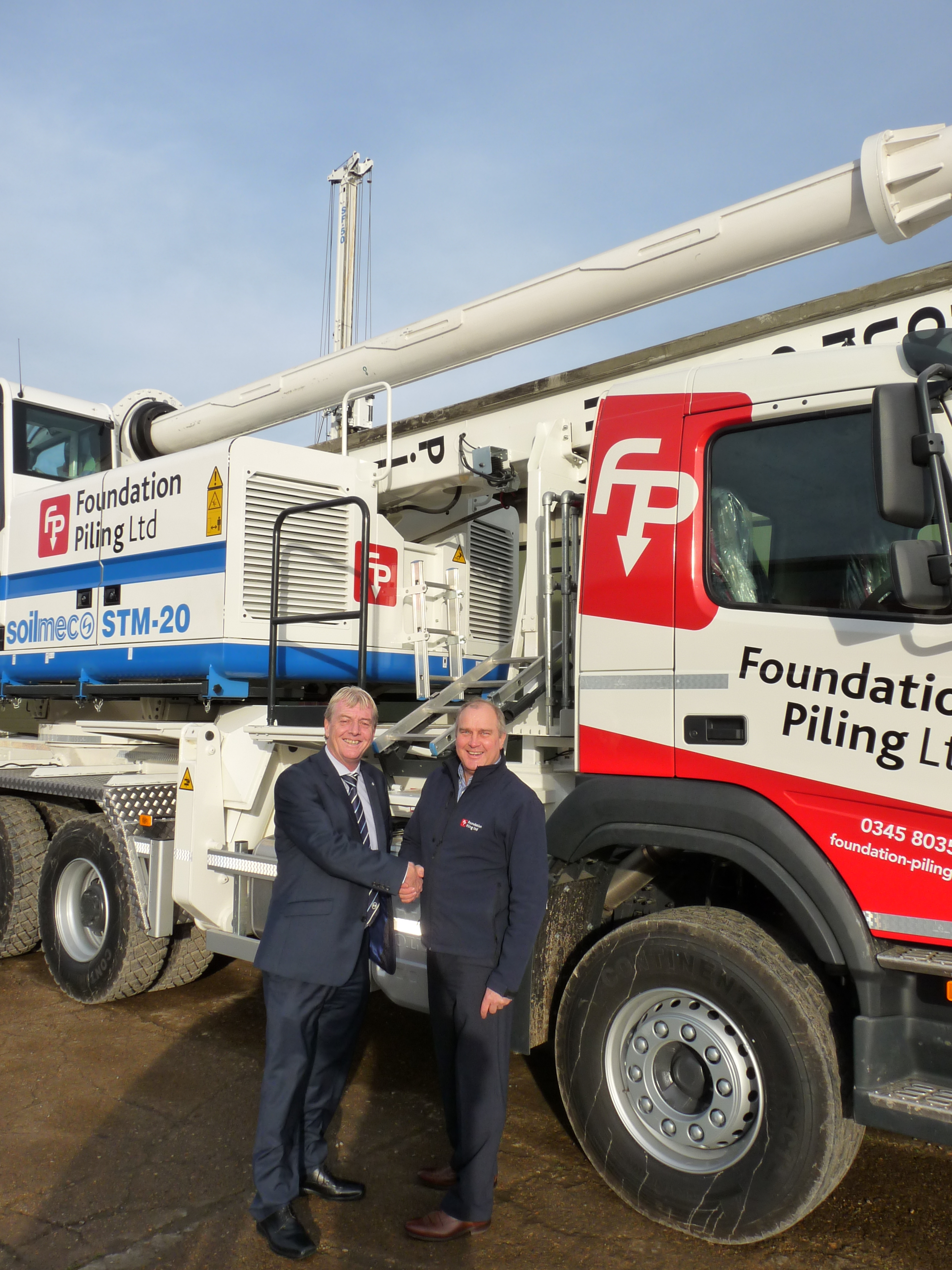 The rig was collected from our facility near Peterborough by Colin Kemshead, the Operation Manager at Foundation Piling and presented by Mark Nelson, Director at Soilmec Ltd.
GET SOILMEC'S E-NEWSLETTER
We send out a regular email newsletter with useful drilling industry information, news articles and upcoming events as well as news of new and used machinery. Hundreds have signed up already - you can unsubscribe at any time if you wish.