Colets Piling collect new SR-20
Colets Piling have added a further Soilmec SR20 to increase their rig fleet to 40 units.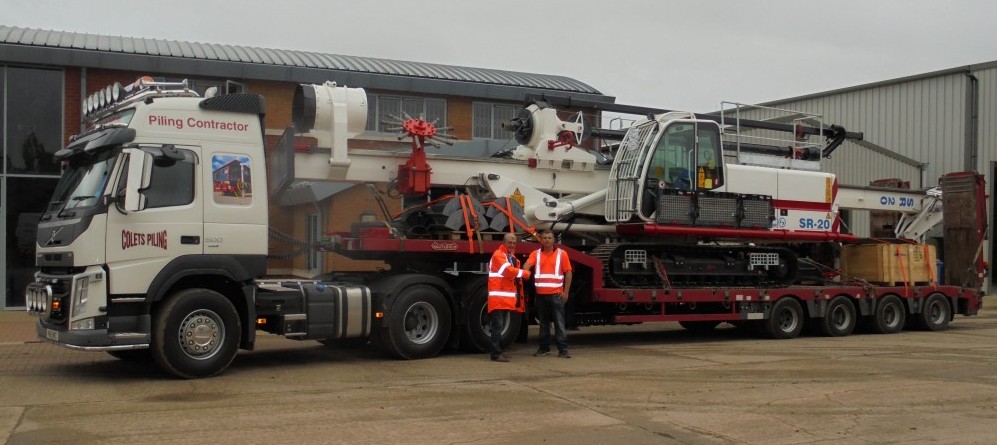 The rig was delivered  in CFA configuration to complete depths of up to 18.5m.  Painted in company livery Colets Piling choose the Soilmec SR-20 configured with the latest Cummins T4i Engine, fitted with an hydraulic auger cleaner, remote control for loading and off loading and the latest version of the Soilmec DMS System.
GET SOILMEC'S E-NEWSLETTER
We send out a regular email newsletter with useful drilling industry information, news articles and upcoming events as well as news of new and used machinery. Hundreds have signed up already - you can unsubscribe at any time if you wish.